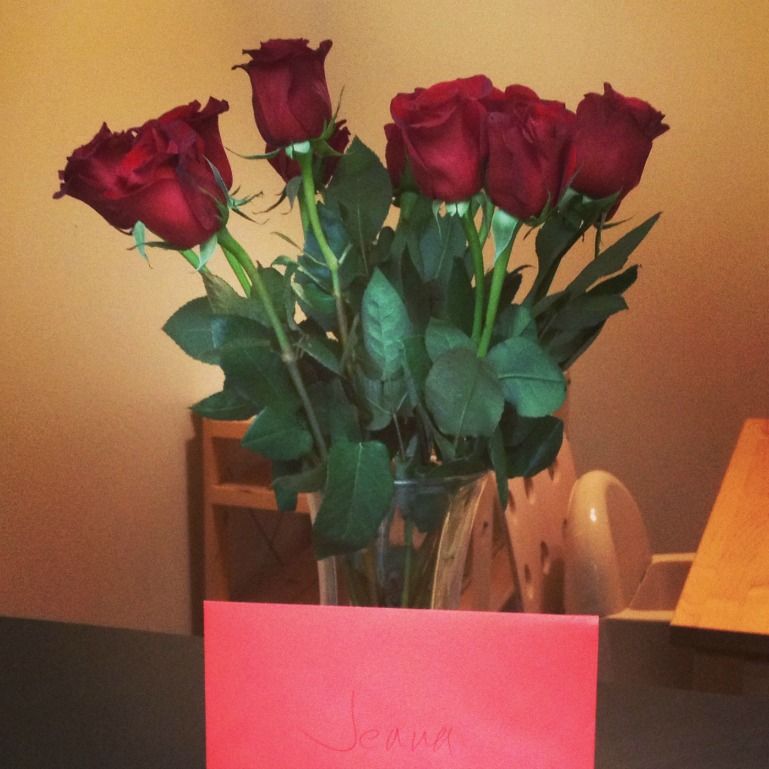 I really love holidays. I really do. My mom always went all out for all holidays and I want to do that for my family as well. It was so much fun, and as Brooklynn is getting older it's getting more and more fun for her.
Of course I love Valentines Day because it's a reminder of how happy I am with the love of my life. It reminds me that I married such a hard working amazing man and I am truly the luckiest girl. I love you Curtis!! Thank you SO much for the flowers and money for a massage!!! You know me well!!
But I also love the fun part of the decorations, and the little gifts for my little girl. This morning we woke up and she got a few little Valentines Day presents which were followed by HUGE valentines day hugs! Then we made pink waffles which were the highlight of the morning! We had so much fun. Then we put on our matching red valentines day pants and cuddled and watched some shows. It was a perfect Valentines Day!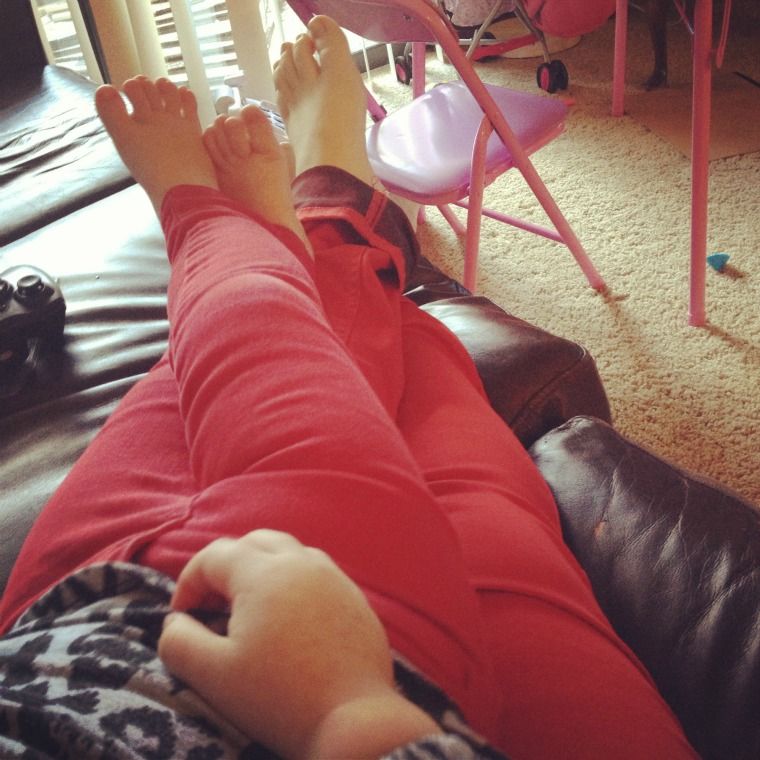 Then when Daddy came home we of course had to go to B&D Burgers which is where we have gone on every Valentines Day since we met! It truly was a perfect day!!
It's crazy to think that next Valentines Day we will have two kids!!!
Happy Valentines Day, everyone! Go spread some love!