My girlfriend Kaitlin made a resolution to read one book a month for this entire year. I am going to copy her and do this as well. I read more book then that last year so I think I can handle this. I really love reading, I love diving into a book and not being able to stop until it's finished. It makes me so happy.
The book I read in January was Belly Laughs by Jenny McCarthy. I had heard that it was really funny and since I had just found out I was pregnant I thought it would be an appropriate book.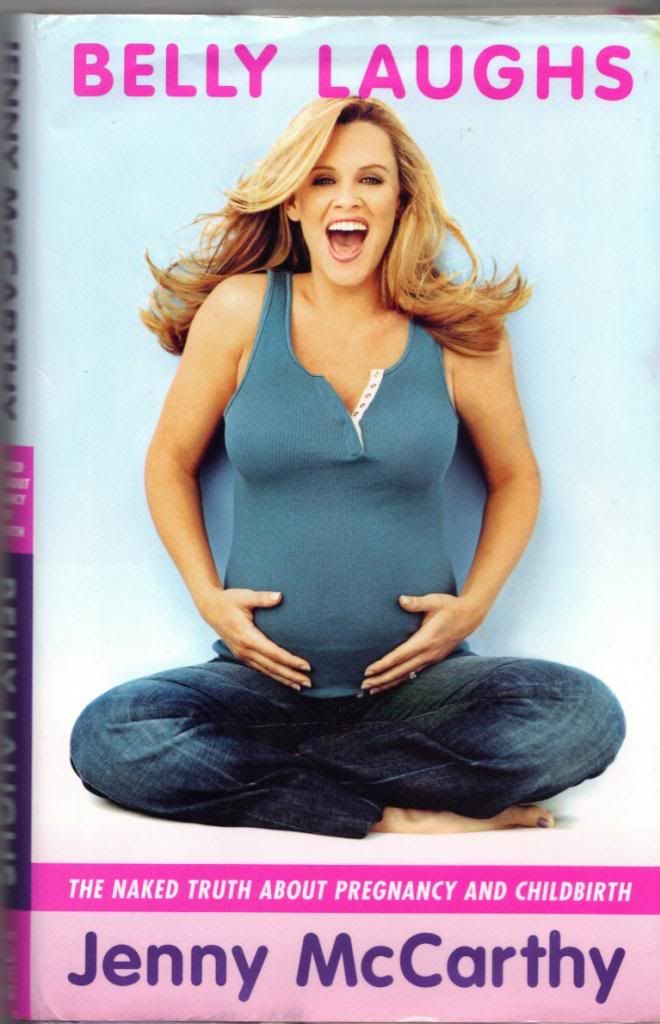 It was exactly what I expected. It was light and funny. It was more fun to read since I have already gone through an entire pregnancy before reading it so it was easier to relate than if I hadn't gone through it. Although, if you get offended easy I wouldn't suggest reading this book. She really gets down to the nitty gritty of details of what goes on.
I loved at the end of the book she did a little section that was her advice to all the husbands out there with pregnant wives. I'll list a few of them here..
- Do not stare or gawk at another women or comment on the way she looks. I know my body is ballooning before your eyes, but if I catch you looking at anyone but me, you'll kill my self esteem. And I might have to kill you.
- Do not try to win an argument. It's completely useless. In fact, surrender now and our lives will be so much easier. I know I'm not making a lot of sense right now, but try to remember that my body has been completely taken over and my mind is not my own. Take heart, I'll be back a few months after delivery.
- Do not deny me my cravings. Your logic will not convince me that I don't need ice cream or brownies or noodles now. Even if I claim to want a tin of sardines at three in the morning, you are well advised to get your cute butt to the store and get me some.
-Do not disregard my urgency to pee if you are the one driving the car. It's much easier to take five minutes and pull over at the gas station than to try to clean your nice leather seats.
- Do not do anything that might awaken the psycho chick inside of me. That is, unless you have a compliment that I couldn't possibly misinterpret.
-Don't ignore me when I am blue. This may be more often than you think humanly possible, but remember that this is when I need a hug the most. Yours is the shoulder I most want to lean on.
My favorite is that last one. It is so true that us pregnant women can be very irrational. And we realize this, but there is literally nothing we can do about it. And sometimes we just really need a hug and for someone to tell us they understand.
But anyway, I enjoyed the book.. now I need to figure out what I want to read this month....