Brooklynn loves reading books. It makes me happy how much she loves them. She loves them SO much she even likes to eat them!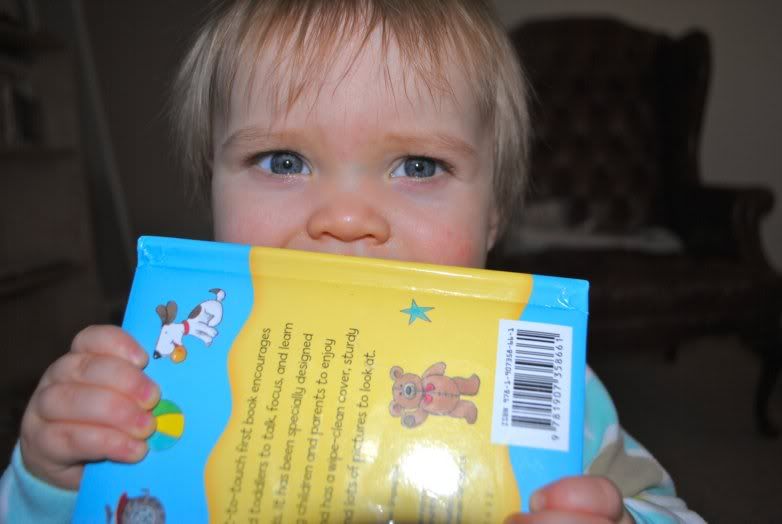 No, but really. Even if we aren't reading books she likes to pull ALL of her books off the shelf and she will sit right in the middle and look through all of her books. It is seriously the sweetest thing.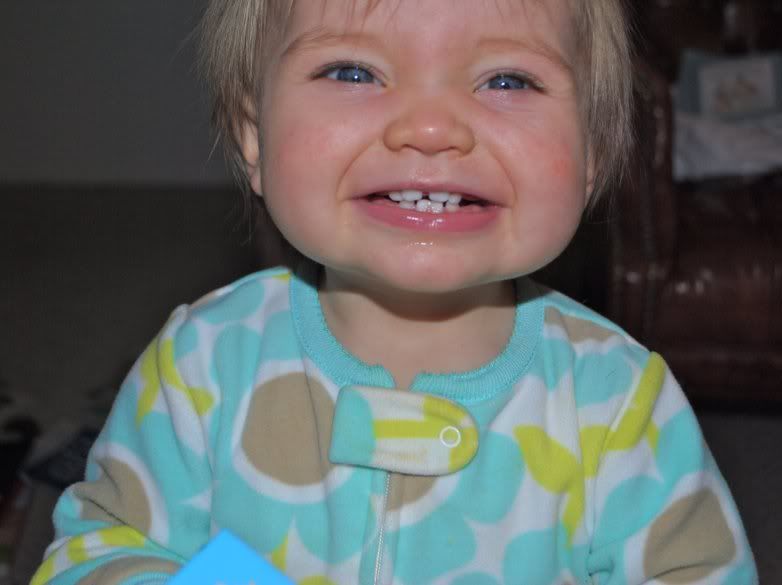 Look at that smile!! I cannot get enough of this little sweet girl. I love watching her learn. She is even learning about the things she cannot do. And she loves to test us. It's pretty funny.