Utah just got it's first

H&M!

! Well, maybe there is one somewhere else in Utah but not in a 50 mile radius of Salt Lake City!! So I of course had to go check it out. Espeically because a friend of mine got me a gift card to H&M for my birthday! So my friend Rachel, her new baby Lexy, me and Brookes headed to the mall.

It of course, was amazing,

but I'm not sure it was worth the crowd! Holy moly there were 10 thousand people in there and it seemed like everyone also had a stroller! Talk about a stroller traffic jam! I think next time I go back I'll go right when the mall opens to hopefully beat the crowd! But despite the crowd I ended up getting myself a shirt and shirt for Brookes! We ended the mall trip with a food court lunch!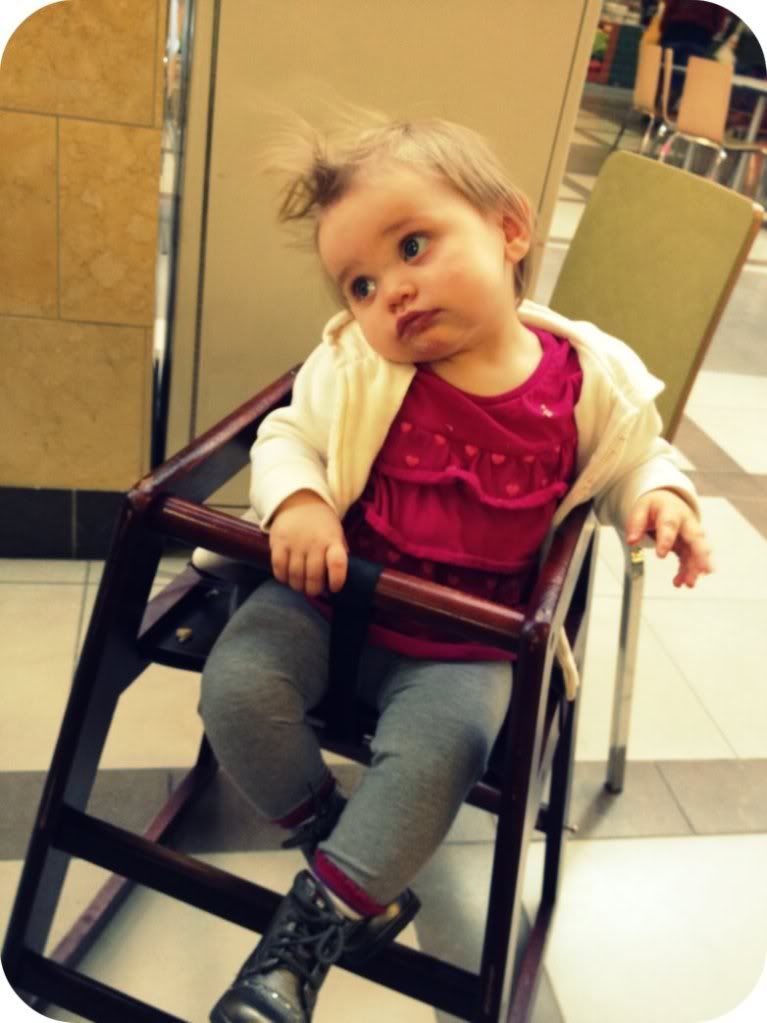 Now, tonight I'll be going to the midnight showing of
Breaking Dawn Pt. 1
!!
Even though after watching all of The Vampire Diaries my mind is all about those hot vampires it's time to get into the Twilight zone! haha
SO EXCITED!!!
So i'll leave you with the trailer! yay!! :)