I have officially gone 3 1/2 whole days without drinking diet coke!
Can you believe that?! Honestly, I can't. This is the longest I've gone without drinking diet coke in like 5 years... Day 1 was rough, day 2 was miserable, but yesterday wasn't terrible. I actually felt pretty good. I even went to the gym. Amazing right?! haha
As far as my eating went yesterday I had some amazing food. My friend Heather is also doing this detox with me so she came over and we cooked lunch together. We made a Mexican chicken, lime soup with avocado on top. It was amazing!! Heather isn't too keen on meat so she used half meat half beans. But I used all chicken breast. YUM.
Then for dinner I made a brown rice, asparagus, tomato, chicken type dish with carrot soup. The main dish is supposed to be made with orzo pasta but since I can't have pasta I made it with brown rice. Turned out to be really good.
This cleanse hasn't been as hard as I thought it would be. The hardest part is no diet coke and no wheat. But I am noticing a change and I feel pretty good. I have gotten a few emails about doing a post on the exact details of the detox so that is coming soon!
Recipes ::
Mexican, chicken, lime soup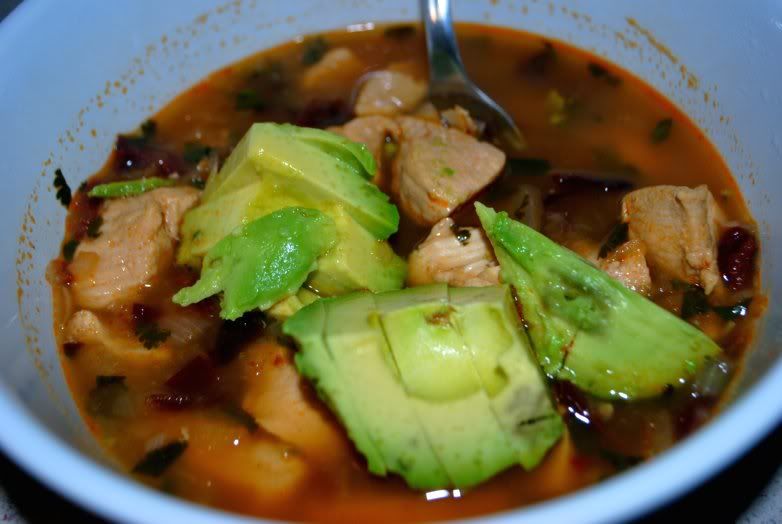 Ingredients ::
2 tablespoons extra-virgin olive oil
1 onion finely chopped
6 cloves garlic thinly sliced
3 to 4 skinless boneless chicken breast cut into 1/2 inch pieces
2 canned chipotle chiles in adobo sauce, finely chopped, plus 2 tablespoons adobo sauce
1/2 cup chopped fresh cilantro
Juice of 2 limes
Salt & Pepper
1 half avocado, thinly sliced
In a large saucepan, heat the olive oil over medium-high heat. Stir in the onion and garlic, lover the heat to medium and cook until the onion begins to brown, about 7 minutes. Remove onions and garlic and put in a small bowl. Cook chicken in pot on high heat until golden brown. Add the garlic and onion back into pot, add chipotles and adobo sauce, then stir in the chicken broth. Lower the heat and simmer for 15 minutes, skimming any foam. Stir in the cilantro and lime juice: season with salt and pepper.
Pour soup and place avocado slices in individual bowls.
Enjoy!
Carrot Soup ::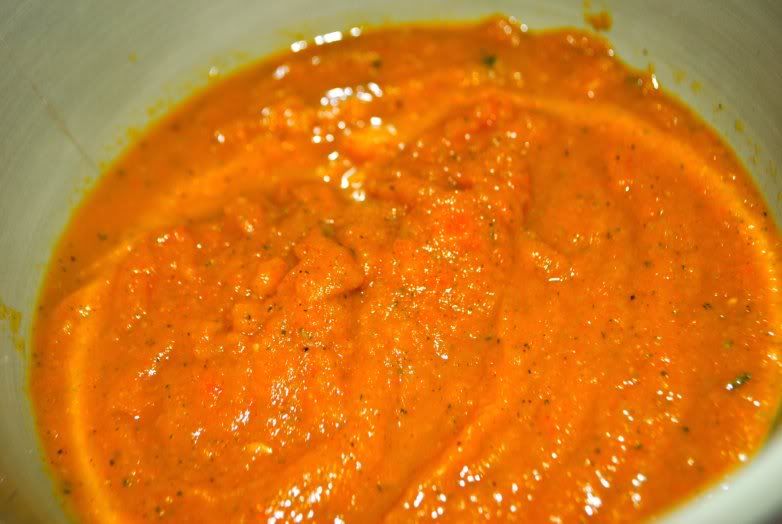 simmer on stove 15-20 minutes until flavors blend
4 large carrots cooked, pureed in blender
1 sauteed pureed onion
1 clove chopped finely
1 zucchini cooked, pureed in blender
4 cups low sodium chicken stock
3 tablespoons cinnamon
Brown Rice with Asparagus & Tomatoes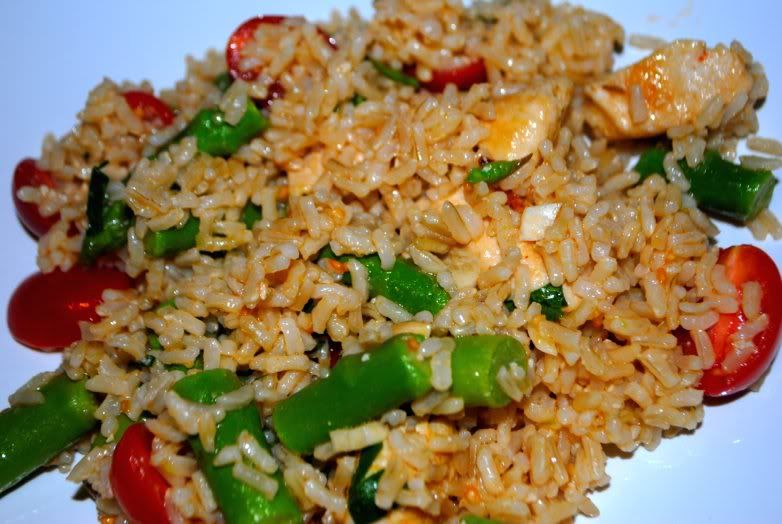 Ingredients
::
2 cups of brown rice
1 bunch fresh asparagus, cut into 1-inch pieces
1 pint grape or cherry tomatoes, halved
1 lemon, zested and juiced
4 tablespoons extra virgin olive oil
1 clove garlic minced
Salt & pepper
Cook rice according to package.
Bring 1 large pot of water to a boil. Add asparagus and blanch, about 2 to 3 minutes, depending on the thickness of your asparagus. Place blanched asparagus in a bowl of ice water to stop the cooking and keep them green.
Once rice is cooked add asparagus, and tomato halves.
Mix olive oil, lemon zest, lemon juice, garlic, salt and pepper in a small bowl. Stir into rice and vegetables. Stir in parsley.
Can be served warm or cool. Delicious both ways!