I have been MIA from the blog lately. Mostly because my child can't seem to kick this bug that has hit our house. It's driving me nuts. I want my poor baby girl to feel 100% again! We have disinfected the entire apartment and even rented a carpet cleaner and steam cleaned the carpets. She was perfect for one day and then thew up twice today. One time being in the car all over her car seat.. So I have no idea what's going on! Hopefully she can start to feel better soon so we can get back to fun kid filled activities!
In other news. We have a new addition to our little family. We got our first pet. A FISH!! He is a cute little beta fish and we love him. His name is Brobee which is from one of B's favorite shows "Yo Gabba Gabba". We thought it was appropriate! It's fun to have him and Brooklynn loves him. She can almost say fish, but it sounds a little bit more like pish. I can't believe how much she is talking these days. She is so smart.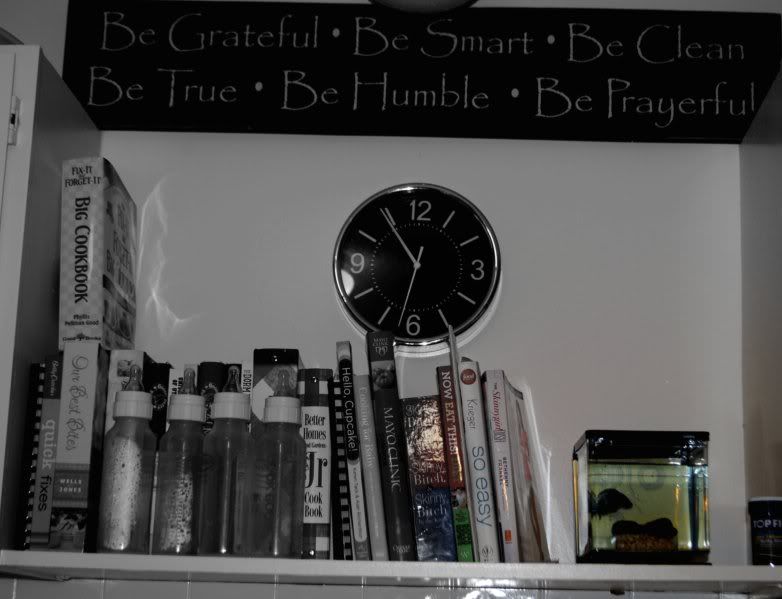 Also, for Christmas my awesome mom got me a sewing machine. I have never ever used one before in my life. Tonight I whipped it out and got it all set up. Now I just need to learn how to use it. But let me tell you.. once I learn I'm gonna go crazy. I'm so excited to start creating things! It's the perfect hobby for me! I can't wait to learn. :)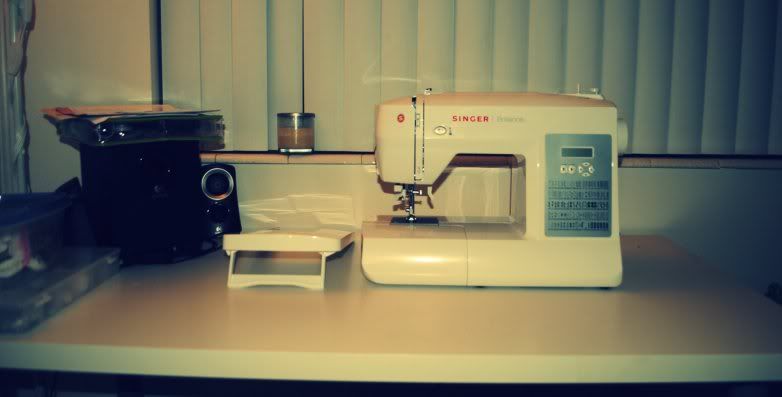 Here are a few other exciting things that are going these days ::
My girl Kaitlin just got engaged to awesome Nathan and is getting married on April 6th.
My little brother Scott is engaged as well to Brittany who I LOVE and they are getting married the next day on April 7th! (very convenient! )
Tomorrow I am going to my soon to be sister-in-law to look for a wedding dress! I am so excited!
In my family we are doing a "biggest loser" competition. I'll be doing a post on that later..
One of my best friends, Nicole had her second baby on NYE. Her name is Dakota and I'm so sad that I'm not in CA to see her cuteness in person!
Brooklynn got some super cute new shoes that I am in love with on her!