I've been thinking a lot about friendship lately. When you get married and start to have kids your friendships start to change. Some friends you start to see less. Some you start see more. Some disappear all together. A lot of the time the change is mutual. Sometimes it's not.
It's really hard when it's not.
It's hard when friends start start to fade into different lives and pull away. No matter how hard you try to keep the friendship going, if the other person doesn't try just as hard. It fades away.
But I have to say that I am so thankful for all the people I have in my life who have stuck with me through thick and thin. Family is most important always.
But friends are important too.
There are times in your life when the best therapy is to just go out to dinner with your girlfriends and talk, and laugh, and just be silly. I love those times. Especially with the friends that I have. This group of people is seriously amazing!
I think one of the worst things we can do is take advantage of our friends or make them feel bad. I think we should make it a goal to make sure our friends know that they are cherished. Everyone likes to feel cherished. So we should let the people we care about know that we love them even when times are hard.
And I can't forget all of you! Seriously, you make me feel so loved with all your comments. Thank you from the bottom of my heart! You are all so beautiful!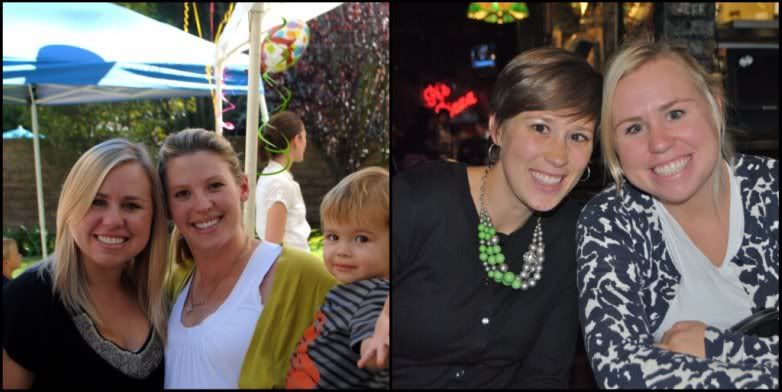 and now I'll leave you with a video that my friend Kaitlin and I made a couple years ago doing the best dance ever. (our glasses are from when we saw Hannah Montana/ Meet Miley Cyrus in concert in 3D. ha)